unparalleled data resolution
Innovative inspection methods
Ocean Discovery delivers 3D scanning data in outstanding resolution. We specialize in underwater inspections of environmentally hazardous wrecks, marine archeological documentation and inspection of ports, harbors and sea pipelines. With the help of advanced remote-controlled underwater robots, ROV, we can operate both off and in-shore.
3D scanning of wrecks, pipelines, bridge foundations, ports and tunnel inspections
Archaeological 3D mapping and investigations of wrecks and maritime remains
Advanced ROV system with video, ultra high-resolution still image capabilities, underwater positioning and real-time sonar
Water analysis and thickness measurement with ultrasound from ROV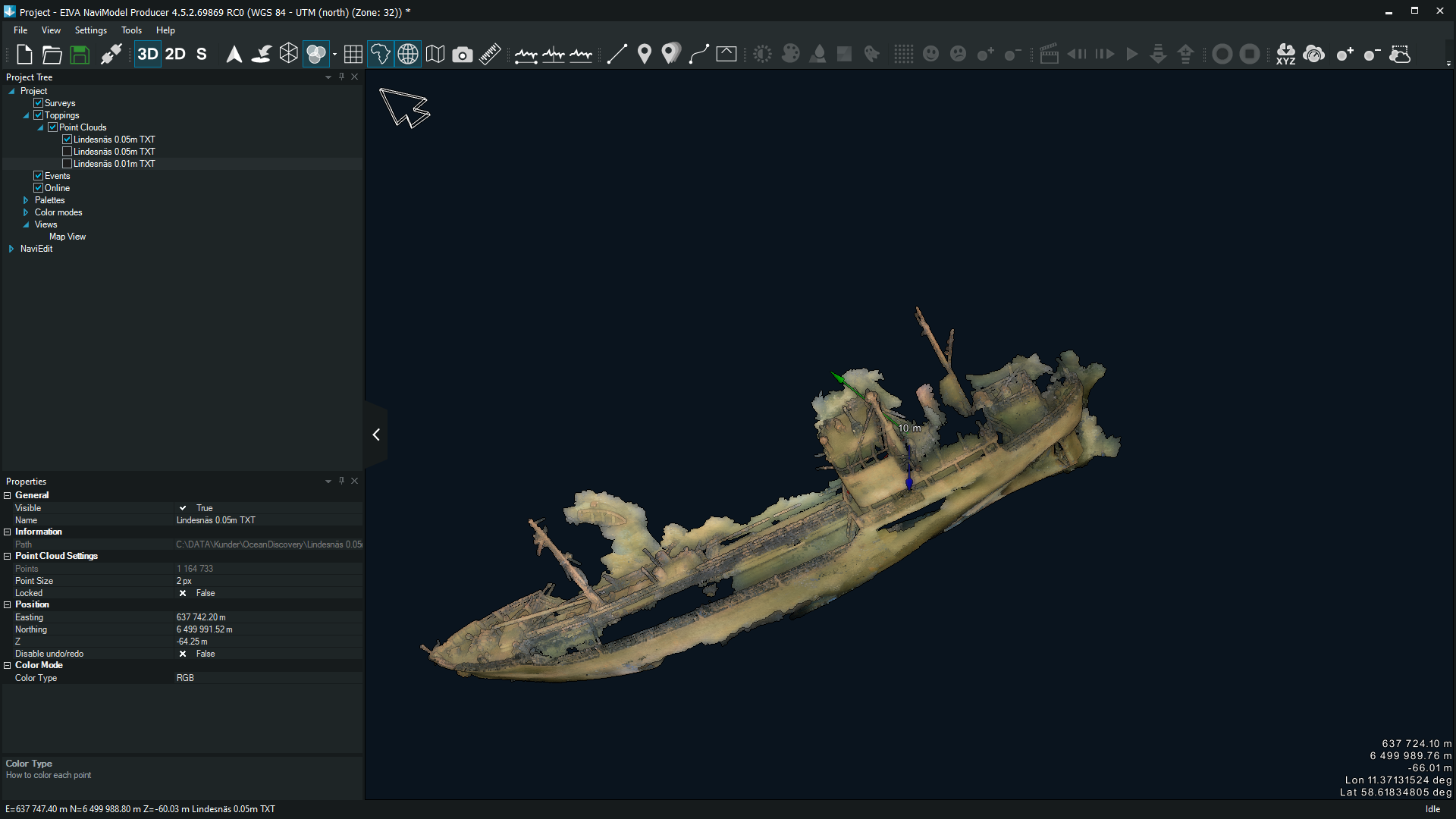 The EIVA Navimodel software is the market leader in the survey industry. Our 3D scanned data is directly compatible with EIVA and can be used for ROV navigation in 3D environment, hydrography and more.