3D Scanning / Photogrammetry
3D scanning involves collecting overlapping high-resolution still images processed by powerful computers using a method called photogrammetry. The result is a 3D model with a level of detail far superior to other documentation methods such as Multi Beam Echo Sounder (MBES) and Side Scan Sonar (SSS). The 3D model can be viewed from any angle or view, which offers an outstanding overview and basis for assessments. 
Ocean Discovery is today a leader in 3D scanning and underwater photogrammetry. Initially, the method was mainly used in marine archaeology. The most famous marine archaeological documentation carried out by the company is the Mars shipwreck , which sank in a naval battle off Öland in 1564. Nowadays, the method is used in a variety of applications and since 2018 the company has scanned 6 wrecks for the Swedish Maritime and Water Authority in the work to document and clean up environmentally hazardous wrecks. 3D scanning is also used for port inspections, bridge foundations, pipelines and all sorts of underwater constructions.
3D scanning of shipwrecks
Ocean Discovery uses exclusively remotely control underwater robots (ROV) equipped with advanced still cameras and powerful strobes. This means cost-effectiveness and is safer than using divers. The ROV can operate down to a depth of 500m and together with survey vessels with dynamic positioning, the ROV can operate without anchoring.
3D scanning opens up new opportunities in disaster investigations and marine archaeology where the new technology can provide an overall picture of the entire wreck site as well as detailed studies of damage and technical details with the possibility of precise measurement within a few millimeters margin.
Ocean Discovery also produces computer-generated images (CGI) based on photogrammetry to media, museums and the film industry.
ROV with high resolution camera for photogrammetry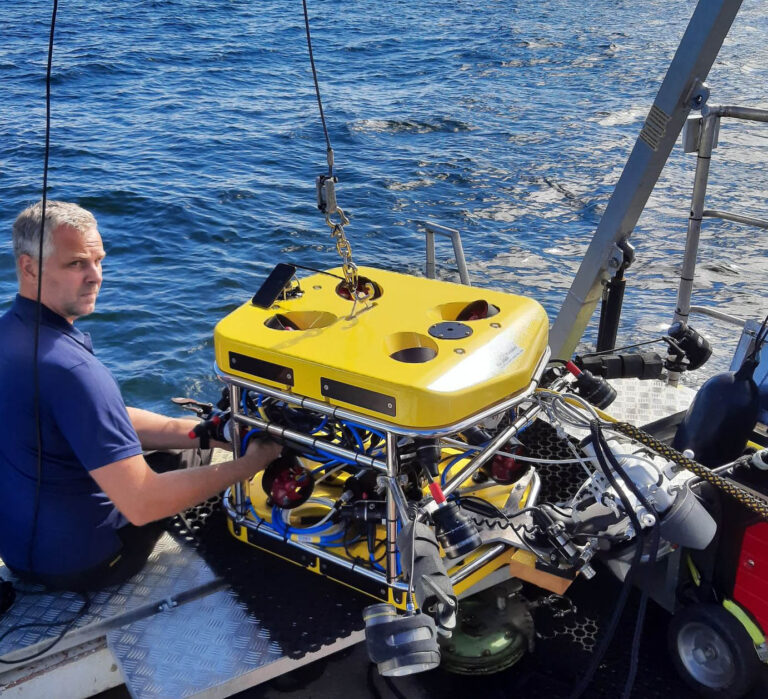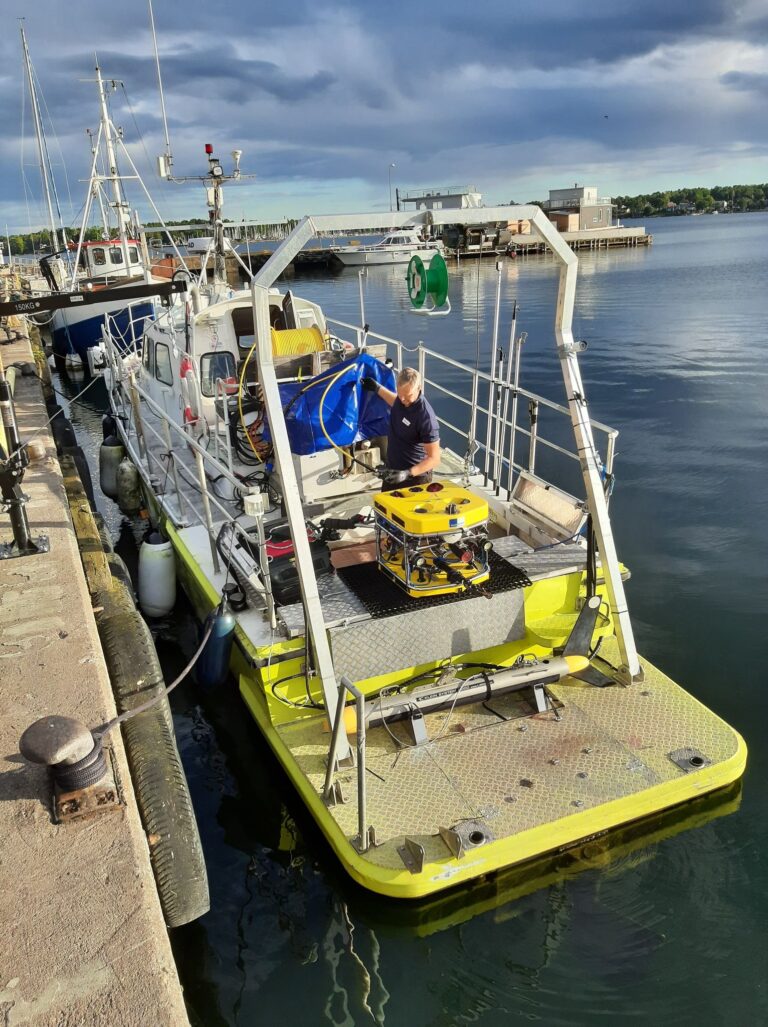 Orthographic images are a composite image in bird's eye view of all images that created the 3D model. Depending on the size of the project, it can be thousands of images that together form a single ultra-high-resolution image. The images can be generated in GeoTiff format so they can be opened in GIS programs where measurements and evaluations can be performed. With the help of underwater positioning equipment (USBL), the orthographic image can also be referenced geographically, thus it is possible to position each point in the image.
Detailed elevation maps (DEM) mean that each point in the image is assigned a color depending on the depth. The result is an image where every small difference in height is clearly visible and you get an immediate overview. DEM image can be opened in on the market available GIS programs.
3D Scanning of ports and submerged pipes
3D scanning is useful as an inspection method for all kinds of underwater structures. During port inspections, the sheet piling can be inspected quickly and efficiently and damage measured, assessed and positioned.   The position of submerged pipes, and displaced weights with free span as a result can be accurately measured in the 3D image. The examinations can be supplemented with thickness measurement with ultrasound. 
Inspection with 3D scanning of harbours and pipelines