Ocean Discovery uses the latest underwater inspection technology and remotely controlled underwater robots (ROV). Swedish-made Ocean Modules V8 M500 Intervention has the ability to operate at six axis and 360 degrees while maintaining stability which is valuable in all types of underwater inspections. ROV can easily maneuver around obstacles and take an optimal angle to the object to be inspected. Eight powerful motors provide a top speed of 3 knots and enable work even in highly flowing water.
The ROV is equipped with four video cameras placed both front and rear, which contributes to high situational awareness and ensures that nothing is missed during inspection work. In addition to camcorders, the ROV is equipped with an ultra-high-resolution DSLR camera that is controlled from the surface via Ethernet in real time. The camera is used at 3D scanning/fotogrammetry but also for regular ocular inspections. The V8 M500 can operate down to 500m depth and together with the survey vessel Otto which is equipped with electric motors that can keep the ship in position without anchors allows inspections off shore at great depths. Even so-called follow sub operations where the ship slowly follows the ROV during long pipeline inspections are possible.
Under water inspection with ROV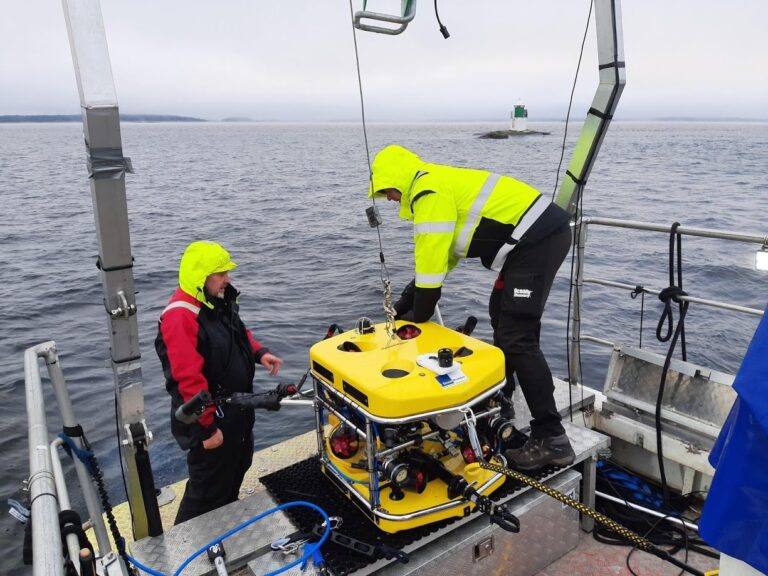 Real-time sonar and georeferenced video mapping
With the help of so-called 2D real-time sonar, you get a quick overview of the surroundings used for navigation and obstacle avoidance. The sonar works at high frequency and provides a detailed picture regardless of visibility and has a range up to 100m. The image is updated in real time and the sonar can be used for safe observation during works where objects are lowered to the bottom such as sacks or filling work. The sonar is also an excellent tool for search and salvage operations and has sufficient resolution to detect bodies. Georeferenced video means that using underwater positioning equipment (USBL) every videoframe can be assigned a position. During inspections, it is critical to know exactly where observations are made.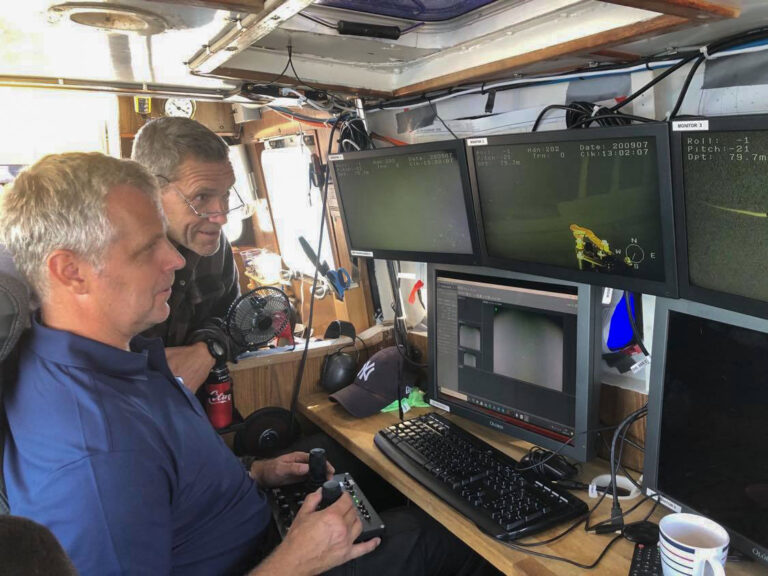 Harbour and port inspections
Inspektioner och besiktning av hamnar och kajer
pipes and cable inspection
Wrecks and cultural heritage
Fair way surveys
Search and rescue 
ROV mounted sonar surveys